Q&C Icons: Princess Margaret
CULTURE: JAMES WILKINSON
She lived in the long shadow of her older sister the Queen and gave up true love for a life of royal luxury and privilege. Hedonistic, glamorous, charismatic and known for the perfect camp retort, Princess Margaret is a girl after our own hearts. That's why we're honouring her as our latest Q&C icon.
According to legend, sometime in the 1970s while Princess Margaret was attending a high-society party in New York, the hostess asked her politely how the Queen was keeping. 'Which one?' she allegedly replied with characteristic razor-sharp wit. 'My sister, my mother, or my husband?'"
This retort hinted at persistent rumours that swirled around her husband Lord Snowdon's close friendship with the flamboyant inventor and entrepreneur Jeremy Fry. But it also perfectly encapsulated her entire persona - witty, vivacious, arch, and cutting.
It's no exaggeration to say that for today's younger generation, Princess Margaret Rose of York, or the Countess of Snowdon as she later became known, has largely been forgotten; a slight, yet fascinating, ripple in the otherwise calmer pool of royal history. That was until Vanessa Kirby's delicious portrayal of her in the Netflix series The Crown. The English actress managed to bring the late princess back to life in dazzling style, as a charismatic and volatile prima donna, and one who would undoubtedly give the modern day celebrity divas a run for their money.
From the 1950s through to the 70s Princess Margaret gave the reserved and austere royal family an injection of colour, adventure and glamour with her wild international partying, countless love affairs and her propensity to keep the company of bohemians and celebrities. Never without her trademark long black cigarette holder in one hand, and a glass of gin in the other, she became a mainstay in the tabloids and captivated a nation.
But beneath the impossibly glamorous facade lay a sadder, more tragic tale. Margaret was from a lineage as constricted as it was privileged. Hers was a life lived in the long shadow of her more conservative older sister. When she gave up love for duty, perhaps unwilling to forfeit the wealth and luxury that came with being a senior royal, her happiness was doomed.
Writing in Vanity Fair magazine Julie Miller said: "Princess Margaret's birth order and place restricted her to her sister's long shadow and archaic constitutional constraints. She rebelled against the crown, hence her nickname, 'The Royal Rebel', but declined to forfeit its privileges for her first love, Peter Townsend. Thus, she spent the rest of her years an unpredictable, unfulfilled, and incredibly spoiled prisoner, dependent on the shackles she so deeply resented, and unapologetic in her royal demands."
As a child Margaret was said to be a "warm, impulsive and charming child with a mercurial wilful streak that could freeze the atmosphere instantly if she was crossed." And it was this wilful streak that, in the absence of the responsibilities bestowed upon her sister, enabled her to live a spirited life of excess.
While described as one of the most beautiful and vivacious women of her generation, others who crossed paths with her thought her spoilt, imperious, and frosty. But those in her inner circle found her to be loyal to friends, devoted to her duty and charitable works and a generous friend. Author and close friend Angela Huth said of her: "The reason Princess Margaret has such loyal friends is because she is a singular friend herself. She has that talent for friendship that is easily recognisable, but rare."
As a teenager Margaret met Peter Townsend during a Royal tour of South Africa. He was a dashing Battle of Britain fighter pilot, divorced and 16 years older. Her romantic infatuation soon turned to love and marriage was on the cards. But her hopes were dashed when, at 25, her sister was crowned Queen and the Government made clear that it would countenance no such marriage.
Under significant pressure, she chose her duty to the Commonwealth and made the decision to give up the man she loved. Her ill-fated love affair cast her as a tragic heroine due to what Harold Nicolson described as her "great act of self-sacrifice."
After retreating from view heartbroken, she was soon back devoting her time to her Royal duties and, with an abundance of "beauty and high spirits", resumed a life of hard partying.
Clad in Dior she would host raucous parties at Kensington Palace for the likes of George Melly, Noel Coward, Peter Sellers, Dudley Moore, Francis Bacon and John Betjeman, where they would drink, smoke, sing and dance into the early hours before taking to her bed for the rest of the day.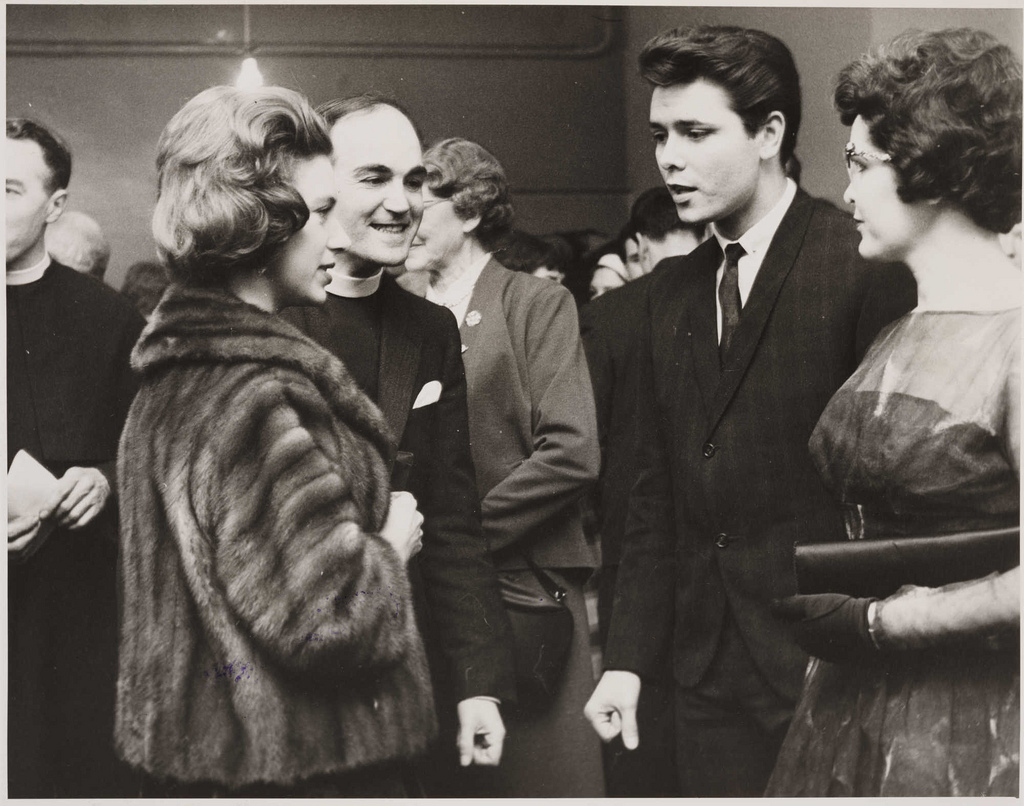 She'd accompany her coterie of gay pals to the Caribbean island of Mustique where she had a home, and to exotic Morocco, and partied globally with aristocrats and Hollywood stars, rubbing shoulders with Sean Connery, Marlene Dietrich, Jack Nicholson, Anjelica Huston, John Travolta, Farrah Fawcett, Robin Williams, and Elizabeth Taylor, where her reputation as "guest from hell" was unconfirmed. Even Andy Warhol painted her portrait.
She later met and married society photographer Anthony Armstrong-Jones, later to become known as Lord Snowdon, and had two children. Margret told her biographer Christopher Warwick, "I enjoyed his company very much, but I didn't take a lot of notice of him because I thought he was queer." Jeremy Fry was asked to step down from being best man at the wedding as the press got wind of Fry having been arrested in 1952 for a minor homosexual indiscretion.
Armstrong-Jones took one of the most iconic pictures of the Princess in his studio, she was fully nude apart from a diamond earrings. The press published the portrait and the world saw Margaret like never before. The Queen was not amused.
After being labelled as a "wayward woman" by Labour MP Willie Hamilton on account of salacious rumours of love affairs, the couple divorced in 1978. Again she threw herself into her tireless charity work but became increasingly seen as a lonely and faded beauty. Despite being patron to over 80 charities, younger royals like Princess Diana started stealing the limelight and Margaret received little coverage.
Ill health haunted her throughout the 1980s and 90s when her 30-a-day smoking habit caught up with her, and she had part of her lung removed. Later she had a series of strokes, and then an accident in her home in Mustique where she scalded her feet in the shower and sustained second degree burns. Her public appearances became rare, and when she did have an outing she would be confined to a wheelchair, wearing dark glasses, with a puffy face from medication, and often with bandaged feet and slippers.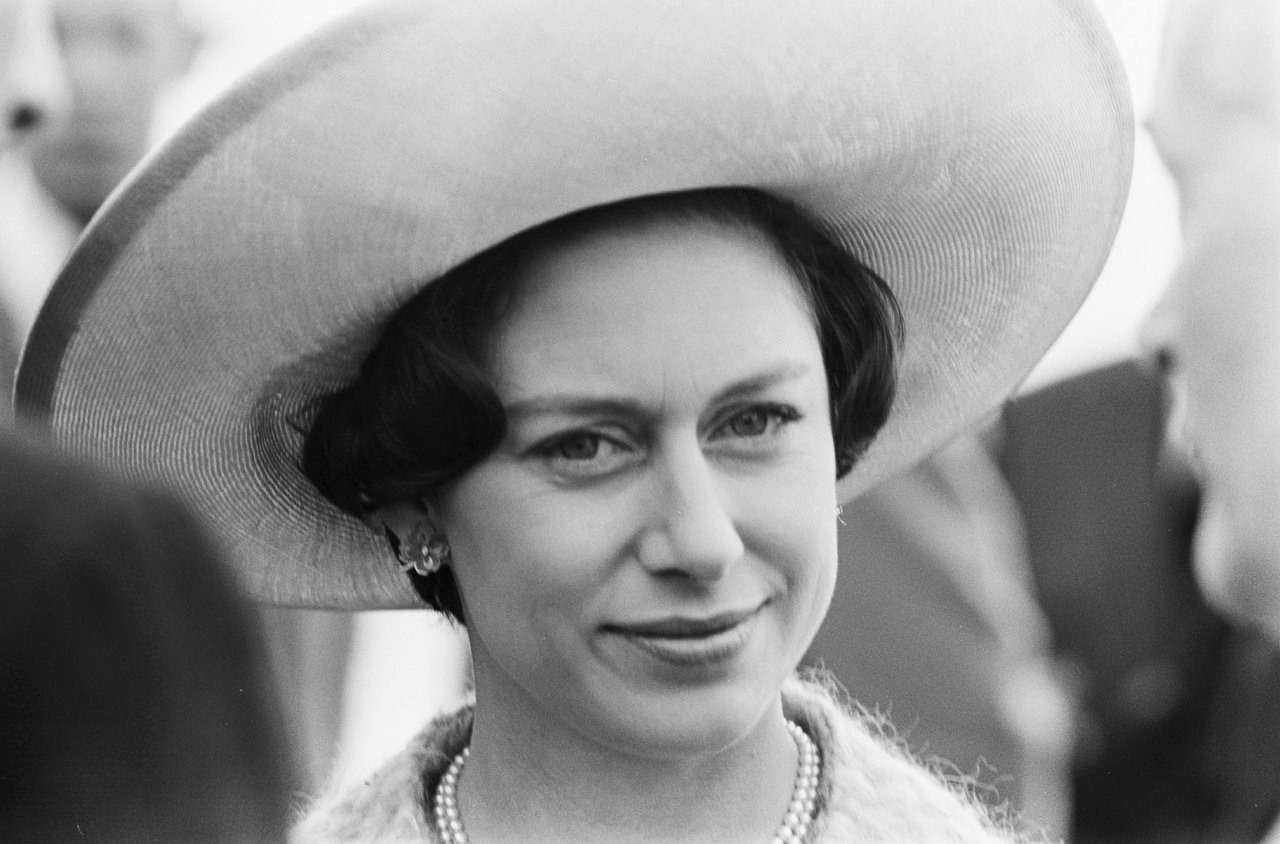 For Margaret, her life was one of many publicly presented faces, as Olga Craig described in the Daily Telegraph: "Throughout her every transition - from enchanting child to fairytale princess; from star-crossed lover to ravishing bride; from a modern young mother with a penchant for bohemian company to lonely and despondent divorcee; from her middle years and seemingly scandalous infatuation with a much younger man, to doyenne who demanded curtsies from her closest friends and drank, smoked and partied too much for her frail health; from fading beauty to wheelchair-bound grandmother - she has elicited from the public a curious mixture of warm affection and censure bordering on contempt."
The Queen, who affectionately called her Bud as a child (not yet a rose), was often exasperated by her younger sibling but despite it all cherished her and, in her twilight years, visited her regularly.
So Princess Margaret, we salute you. A true hedonist, fun-loving, partial to a tipple or ten and a penchant for a few fags on a night out, but with a loyal and charitable heart, you were truly one of us. What a gal!
We hereby bestow upon her the posthumous honour of being a Q&C icon.
'Ma am Darling - 99 Glimpse of Princess Margaret' by Craig Brown is now available from Amazon