Tales from the Cottage
HOUSE AND GARDEN: BEN HAMILTON ANDERSON
Instagram sensations Ben Hamilton Anderson and husband Mark share a passion for country living and live at Dynamite Cottage in deepest Dorset. In his latest column, Ben reflects on winter at the cottage and what's in store for February, including new blooms, his adored geese in mortal peril, a temperamental roof and a valentine's treat.
Goodness, didn't January come and go quickly, like a deer darting across the moors. The weather for the month was a mixed bag, with high winds that made the slates on the roof chatter like teeth. Not to mention the driving rains and enduring cold.
Now that February has arrived - the so-called month of love - Mark and I will of course succumb to the romance hullabaloo and exchange gifts for Valentine's Day. If anything, it helps lighten the mood of the endless winter.
He always expects something extravagant, perhaps something for the home, and being old before my time, I always make his life easy by asking for dahlia tubers or seeds. He will dress the mantle piece in themes around the season of love in the coming days before we head into Easter.
I must confess though, despite eating less meat and waging war on plastic, my new year's resolution to use that trampoline failed miserably. It's just been too cold and dark to nip into an outbuilding for a bounce! I can think of a better type of bounce - which might be necessary given the abundance of Christmas cake still tempting me at every turn.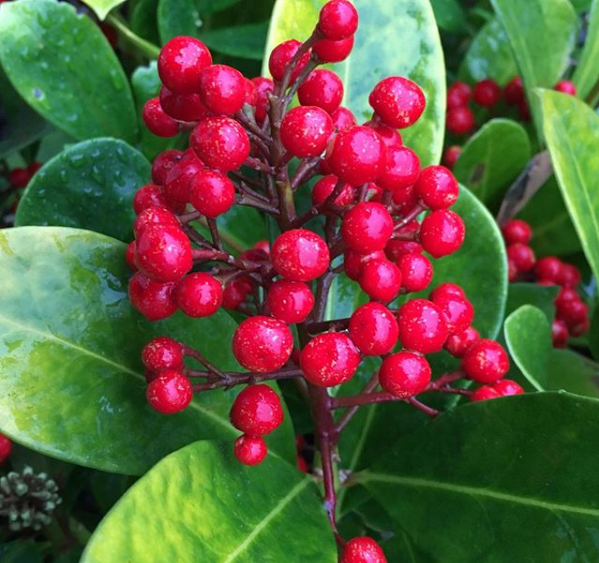 February is bleak but alas there are signs of life appearing in the garden. It's time to wrap up, clear the winter leaves from the flower borders and let light and air onto the bulbs poking their heads above ground.

We've already had snow drops appearing and some early crocus' and daffodils, a sure sign that spring is near. Last year's leaves also need to be pruned from the hellebores down in the dell by the river, since they're old and tatty and often carrying pests and pathogens. I snip them off at ground level showing off the splendid new flowers that are just coming through.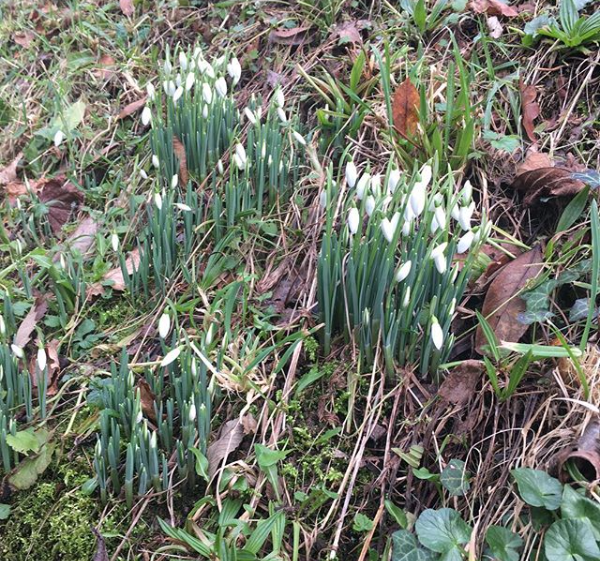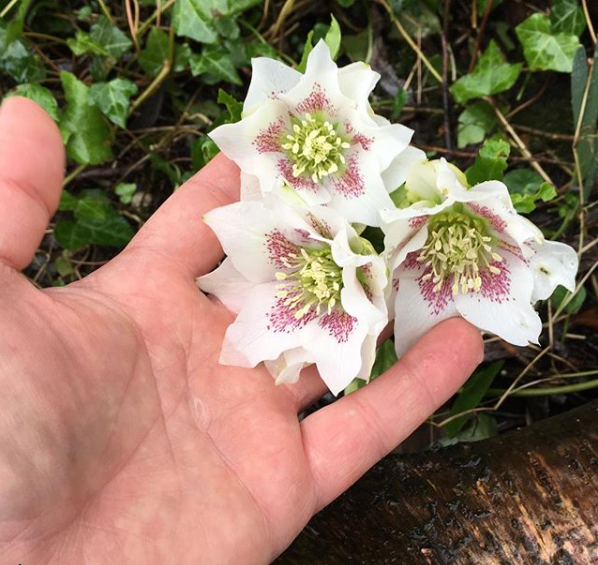 I'll also be planting my sweet peas this month in small pots and leaving them in a sheltered spot in the back garden. February's cold nights help them to germinate and grow slowly. They should be ready for bedding out by mid April around the bases of the obelisks in the main lawn and we'll supply many a bunch of flowers for neighbours and friends.

So far we've had no floods but ground water levels are high. The lawn is covered in puddles so getting on with major garden tasks will have to wait. The harsh winter elements also means we'll have to give some urgent attention to the roof and its loose tiles.

Bless the birds who are once again in lock-down due to an outbreak of bird flu at a local bird estuary. Geese are especially prone to this strain, so we are having to keep them off the river or from grazing on the lawn. Their paddock along with the chicken run has to be netted to prevent wild birds coming into contact with them or sharing food and water. I hate keeping them in but it's necessary for their safety. As they are restricted in their foraging we will have to pay close attention to their diet and supplement the feeds with wheat and fresh greens to ensure they stay in top condition.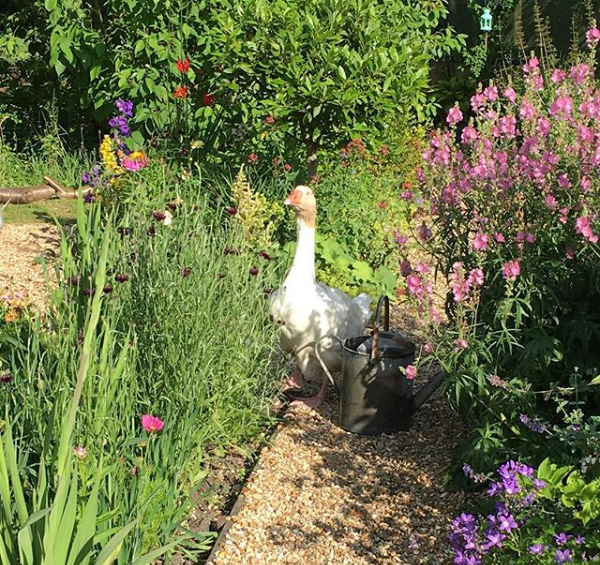 The geese get quite destructive when bored and can cause a lot of damage. We find apples or a football are a good distraction - or even moving the hose can offer hours of entertainment for a bored goose. As an extra precaution and because I travel so widely across Dorset for work, I've set up bio boot disinfectant stations at the gates so at least I won't bring anything contaminated home.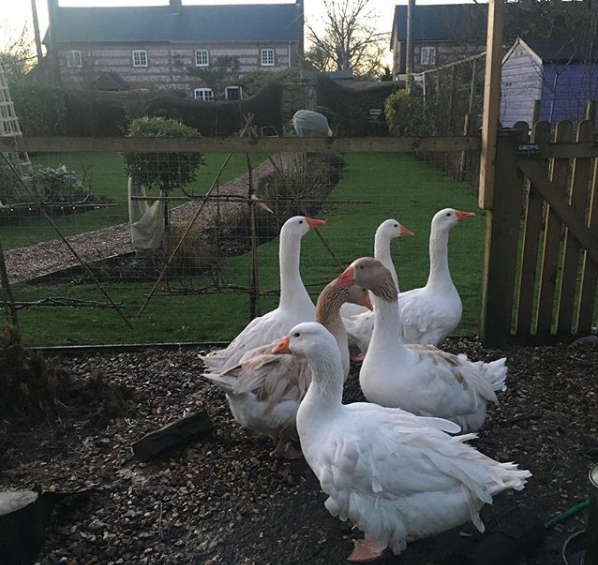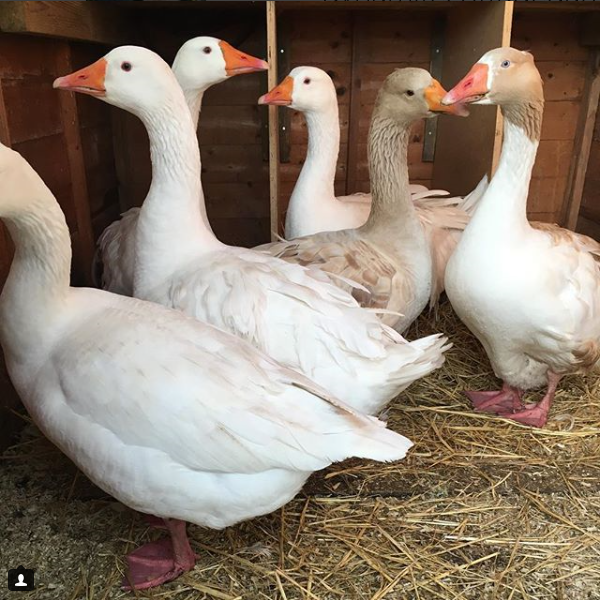 In the cottage the paperwhites have been and gone and replaced with hyacinths which cheer the place up no end. I've cracked on with hanging some Christmas gifts including a lovely little wall mounted bird of prey who's joined the barn owl watching from over the stairs and the roe deer over the mantle.

With the weather so changeable don't miss the opportunity to get out when you can and see some fleeting snowdrops. It will be a whole year before they make an appearance again and in the winter months when little else is growing, a walk through a blanket of snowdrops is a seasonal pleasure.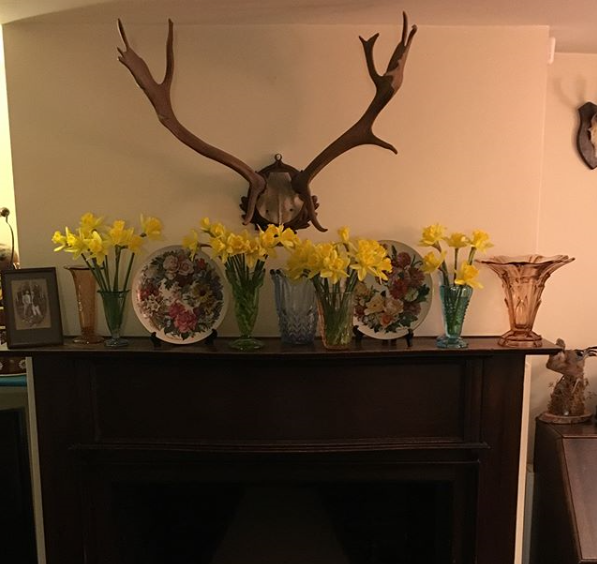 Stay tuned for more fascinating reflections and stories from Dynamite Cottage. In the meantime, you can follow Ben and his husband Mark - and Ethel the Labradoodle - on Instagram:
@dynamitecottagegarden, @dynamite_cottage, @ethelthelabradoodle