Ancient Queens
CULTURE: ANDREW ANDERSON
In our new series, we'll be profiling significant gay figures of historical importance, starting with English novelist and librettist EM Forster. Q&C's Andrew Anderson examines the life of the Maurice author and how he came to perfect 'the knack of a double life'.
I've always been intrigued by EM Forster, the quiet man of English Literature who published his last novel aged 44, despite living until he was 91.
Forster was notoriously close to his mother, living with her until he was in his 60s. Yet this seemingly quiet, self-effacing mummy's boy wrote some of the most withering social commentaries of the early twentieth century and was publicly revealed to be homosexual when his gay love story, Maurice, was published posthumously in 1971.
The divide between who he wanted to be and who he had to be was summed up in an early novel, The Longest Journey, where the protagonist is described as having "solitary conversations, in which one part of him asked and another part answered". Motifs of division appear throughout Forster's work, perhaps representing the division he felt within himself between his sexuality and social respectability, but he was also a strong advocate of bridging these divides.
For me, Forster has always felt like a successor to Oscar Wilde. While his work isn't as decadent, there is a Wildean sharpness in Forster's observations of class difference in his novel Howard's End, and even some of Oscar's quotability. "To trust people is a luxury in which only the wealthy can indulge; the poor cannot afford it" he witheringly notes, before reflecting "All men are equal - all men, that is, who possess umbrellas."
Despite these witticisms, Howard's End is more notable for Forster's maxim "Only connect", directly challenging the idea of division and separation which seemed to blight his own life. "Only connect the prose and the passion, and both will be exalted, and human love will be seen at its highest. Live in fragments no longer." While struggling with his own divisions and barriers, Forster actively advocated living a unified life.
This desire for unity haunts his final novel, A Passage to India, published in 1924, where Forster turns his criticism on the British rule of India. A kind of reconciliation is reached through the frenetic narrative of the final part of the novel, where Forster turns his back on the British structures of the Raj and presents the festival of Gokulashtami at a Hindu temple in Mau. However, even this riotously soothing celebration cannot fully heal the wounds between the achingly British Cyril Fielding and the central Indian character of Dr Aziz.
Forster finishes the novel with the two characters trying to reach an agreement, asking "Why can't we be friends now?" The very world around the characters seems to thwart their desire for unity: "the earth didn't want it, sending up rocks through which the riders must pass single file" with even the sky seeming to say "No, not yet" and "No, not there".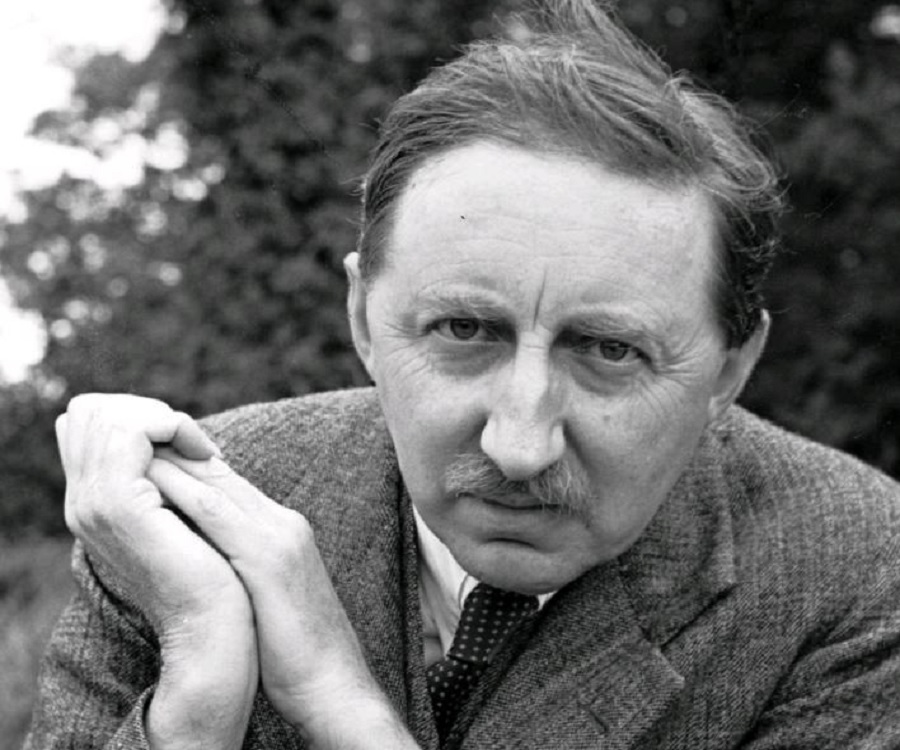 Reactions to Forster's novel have often reflected on this final difficulty, but, in 2001, author VS Naipaul went further, aligning the imperial themes of the novel with Forster's sexuality. Naipaul said "Forster, of course, has his own purposes in India. He is a homosexual and he has his time in India, exploiting poor people … He was somebody who didn't know Indian people. He just knew the court and a few middle-class Indians and the garden boys whom he wished to seduce."
Indeed, while in India, Forster is known to have used a young male concubine, although he found the lack of emotional connection unsatisfying. Far from wishing to seduce "the garden boys", Forster spent his life trying to find a lover with whom he could forge a deeper connection.
In 1910, Forster had fallen deeply in love with Syed Ross Masood, an Indian student whom Forster tutored in Latin. When Forster confessed his feelings, Masood replied that he did love Forster, but only as a friend. As a conscientious objector to the war, Forster travelled to Alexandria in Egypt with the International Red Cross, where he lost his virginity aged 37 to a soldier on a beach. Soon after, Forster noticed Mohammed el Adl, a tram conductor, and became infatuated with his beauty.
It took Forster many months of tram journeys, with Forster thrilling at any opportunity to interact with the object of his affection, before Mohammed agreed to meet him privately. A sexual relationship and deep affection followed which lasted over many years, even though the pair were separated geographically, with Mohammed in Egypt and Forster back in Britain. While Forster was en-route to India in 1921 the pair shared "four perfect hours together" in Port Said, and on Forster's return journey in 1922 he nursed Mohammed for a month until he recovered from a recurrence of tuberculosis. Although this was the last time they saw each other, Forster's attachment to Mohammed remained.
It is interesting to note that, when he wrote Maurice in 1913, Forster was still a virgin, yet to encounter the soldier on the beach or embark on his relationship with Mohammed. This perhaps accounts for the novel's almost naïvely romantic feel. Gone are the barbed witticisms of Howard's End and, in their place is the genuine thrill and danger of a covert relationship, juxtaposed to the angst of defying social conventions.
Again, Forster's focus returns to the concept of "Only connect", this time exploring love across the class divide. Maurice falls in love with a fellow student, Clive, although it is with gamekeeper Alec Scudder that he ultimately finds happiness. As Maurice moves overseas to be with his lover, it is difficult not to see this as the fairy tale ending Forster himself never had with Mohammed.
Wendy Moffat's excellent biography, E. M. Forster: A New Life, explores the author in terms of his homosexuality, showing how the life he had to keep secret from the world was his real life, filled with passion and incident. If his early life had been full of yearning and literature, his later life was spent immersed in London's gay subculture pursuing a string of relationships with married men. "I should have been a more famous writer if I had written or rather published more," Forster explained in the 1960s, "but sex has prevented the latter."
While it would be nice for those of us of a literary leaning to have had more novels from Forster, we can hardly blame him for pursuing his own happiness instead. We should not come to see Forster as a victim of his time, as the divided and unfulfilled individual of his early literary works, but as someone who, as Forster himself noted in 1924, developed "the knack of a double life."
Suggested readings
E. M. Forster, Howard's End (1910), Penguin, London, 2012
E. M. Forster, The Longest Journey (1907), Penguin, London, 2006
E. M. Forster, Maurice (1971), Penguin, London, 2005
E. M. Forster, A Passage to India (1924), Penguin, London, 2005
Bill Goldstein, The World Broke in Two, Bloomsbury, London, 2017
Wendy Moffat, E. M. Forster: A New Life, Bloomsbury, London, 2010