Q&C Countrymen
PEOPLE: JAMES WILKINSON
He's an international jet-setter, but loves nothing more than walking his dog in the local fields and treading the boards in his annual village panto. Meet Q&C's first featured countryman, Michael Newby from Wiltshire, who tells us about his globetrotting lifestyle, acting aspirations and his enduring love of the countryside.
Michael Newby, 37, lives in Calne, Wiltshire and works as air crew. He lives with his partner Michael, and their beloved French Bulldog, Walter.
Q&C: Have you always lived in the countryside?
M: I was born in East Yorkshire which is primarily a farming region, but moved to the Middle East when I was four. We moved around a lot when I was younger, via Saudi Arabia, Scarborough, Newcastle, Birmingham, Brighton and Cheltenham. I'm now settled in rural Wiltshire. I have been living in Calne now for four months and previously lived in Marlborough. Both towns are very 'country' and agriculture in general is a large local employer. Is the countryside for me? It is certainly a different lifestyle, but the local area is beautiful with the most stunning sunsets I have ever seen, and with maturity comes changing aspirations. So, I am happy to be giving it a go. I even have some well muddied wellies.
Q&C: Is there a man in your life?
M: Yes, indeed there is. He too is Michael, he too was born in 1980, and he does exactly the same job as me. We have been together for three and a bit years now. It most definitely helps that we do the same job. We both understand what 'Landin day' means and the inability to perform the most basic tasks that comes along with it. We are both very different, and of course that brings its challenges, but we love where we are in life at the moment. We have our little family, a new home, our health, loving friends and family and exciting careers. We are lucky and are thankful for that.
Q&C: Why Calne?
M: Honestly, the main reasons we live in Calne is primarily due to its affordability but also its location. We need somewhere within 90 minute of Heathrow for work, and Calne offered the most bang for our buck. Having previously lived in a considerably smaller abode in the rather salubrious Marlborough, we needed more space and a garden attached to the property. Calne is quiet and we have really come to like our little town. We live in a new build property, actually on the site of an old pig farm. Calne was at the centre of the Wiltshire pig trade and has a strong heritage of man and earth working together.
Q&C: You mentioned your 'little family', anyone we have forgotten?
M: Yes, little Walter, our French Bulldog. I have never wanted to have children, but dogs are another matter. Mike and I discussed furry friends on our first date and our mutual mutt-love has only enhanced our lives. We have actually had Walter for nine months now. We absolutely wouldn't be without him. He is our world. We actually got Walter from a local lady who has now become a good friend of ours. I sense some eyes rolling so hear me out... My brother and his wife in Kansas have had a Frenchie for four years now and both Mike and I were so taken with him. The breed has such a character and so many hilarious quirks. Walter is next to me now spread-eagled on his back, snoring and breaking wind. They are one of the most flatulent breeds, but that can be helped with a suitable diet. Mike was at a party earlier this year and his ears pricked up when he heard our friend had just had a litter of French Bulldogs. That was it for me. I phoned up and arranged a visit the next day. Walter was the only fawn puppy and it just felt right. Nine months on, it's been great having Walter - the walks, the views, and the fun we have had with him has been marvellous. If you can realistically care for a dog, I can't recommend a little addition to your country family enough.
Q&C: You work for the Airlines, any embarrassing stories?
M: Yes, I have been working as cabin crew in various guises for the last sixteen years. I will be changing career in 2018 as its time for a new challenge, but I certainly can't say its been dull. At my current company, I was on a a flight back from Las Vegas and a certain busty Carry On actress was in First Class. We got chatting and got onto the subject of me listening to her on Radio 2 when she filled in on Sundays for a well-known West End theatre star. The conversation was curtailed when due to nerves and my motor-mouth, I said: "you must have a face for radio." Cue foot-in-mouth embarrassment! (Laughs) I also asked her to sign a menu for a friend and when she asked who it was to, my mind went blank and I said 'Paul'. It was actually for Bill. Not my finest moment.
Q&C: What's your favourite village past-time?
M: It has to be panto! This year, I am returning to the stage after a considerable absence. The Avebury Players present Jack and The Bean Tin. Having lived a long time on the Brighton social circuit, this is something completely different. It has shown me that friends can be made anywhere and everywhere. I was involved in treading the boards a lot at school and college as well as being an active member of the Brighton Gay Men's Chorus for many years. The panto has allowed me to get a foot back in the door, and it's like I've never been away.
Q&C: What part are you playing and what has been your favourite highlight so far?
M: I am actually playing the extremely revered role of the back end of the pantomime cow! Along with the Editor-in-Chief of Q&C, James, playing the front end of the cow. We intend to let rip with the role. My favourite highlight so far has been buying and making the costumes. There wasn't a haberdashers in Wiltshire whose door way we haven't darkened. James' mum Mary (Queen Mother of the Month back in August) was very understanding returning home to an open plan kitchen covered in gold glitter, cow tails and glue! (Laughs) We had a laugh and I know we will be the talk of the village, in our, ahem... creations.
Q&C: Do you have any big plans for 2018?
M: Actually, as I've mentioned, 2018 will bring new challenges to my life. Firstly, Mike and I will continue to work on our home, arguing over paint colours, endlessly washing bedding for the seemingly never ending stream of weekend guests, and getting to know the area better. I start my new job with the Great Western Railway in February. It should allow me to be home every night. Sometimes, flying for a living, Mike and I feel that we merely visit our house as opposed to actually live in it. I want to enjoy what I am paying our mortgage for. The job is in the same vein as my current role as Customer Service Manager, but will consist of very different roles and responsibilities. I am extremely excited about starting this new chapter and can't wait to start. From Blue to Green I go. (Laughs)
Q&C: Any New Year's resolutions?
M: Do I have to? Hmmm. Well I don't believe in them per say, but I guess the important thing will be for me to really embrace my new career and make sure that I make the most of being at home more.
Q&C: Tell us about your Christmas this year.
M: Well I LOVE Christmas. I am an absolute food and drinkaholic, as my expanding waistline will testify. Tradition is a little thin on the ground in my family as over the years we have spent Christmas in so many different places. Performing certain seasonal rituals in a hotel in Bahrain, or at my brother's home in Kansas for example, is not always practical, or possible. The one thing I do like to do though is catch up with all my friends and family. This Christmas will be the first in our new home and as such, we did have a fabulous drinks party which may end up being our new festive tradition in years to come. Mike and I will be spending Christmas with both sets of parents this year at home, and we can't wait.
Q&C: What book are you reading at the moment?
M: I am actually nearly at the end of The Ozone Hotel written by a good friend of ours, R K Williams. It's a Sci-fi gender bending space romp. I have never been into this genre, but knowing R K as I do, I knew it would be worth a poke. It's available from Amazon and I would urge any keen book worm to order a copy. I was lucky enough to receive an advanced copy ahead of its release in September. I am a Yorkshireman born and bred and as such, R K knew I would be honest with any feedback. I am not a regular reader, so it was nice to read something that held my attention throughout.
Q&C: Have you frequented any country town/village Pride events?
M: I Haven't actually been to many Prides other than Brighton where I lived for ten years. Other than that, Hull, my home city has a growing Pride festival and is garnering increased support year on year. I absolutely support the continued growth of rural engagement with diverse communities all over our green and small island. Rural Prides are very worthwhile and important, particularly for those of us living in the countryside.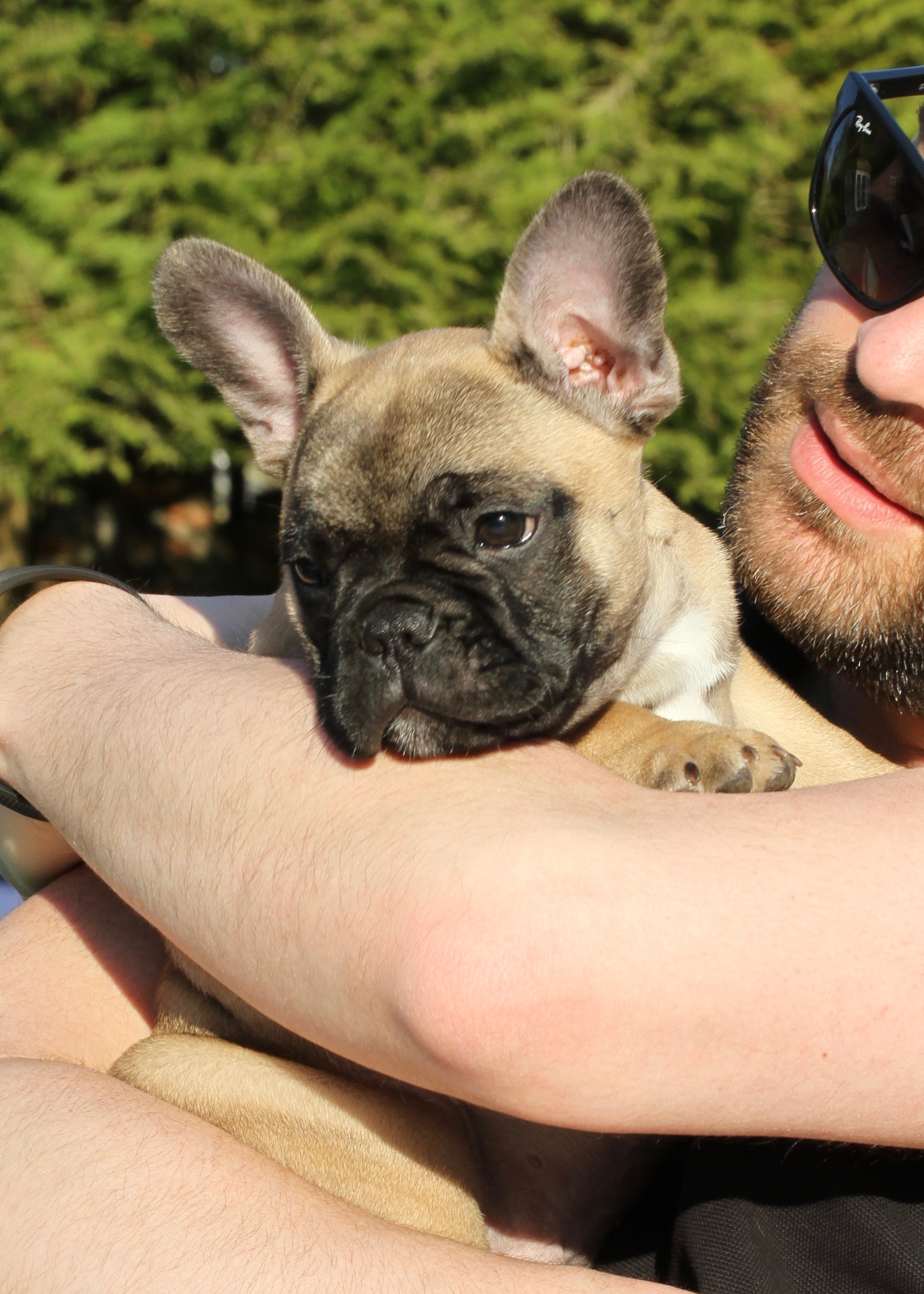 Fancy being featured in Queen and Country magazine? In 2018 we will be looking for more countrymen to interview. If you are a countryman or have a connection to the countryside we would love to hear from you. Please contact us at: contact@queenandcountrymagazine.co.uk